In this article, we will delve into the life and experiences of Marta Chavarri, a prominent figure in the 1980s who captivated the tabloids with her scandalous affairs and glamorous lifestyle. From her aristocratic background to her tumultuous relationships, we will uncover the intriguing journey of Marta Chavarri, including her recent appearances and life updates.
Early Life and Background
Marta was born in 1961 in Spain. She came from a prestigious background, being the great-granddaughter of the Count of Romanones and the granddaughter of the Marquis of Santo Floro.
Her father, Tomas Chavarri, was a diplomat, and her upbringing was cosmopolitan, giving her a more open education than the traditional Spanish nobility.
Marta Chávarri Latest News – Death Cause
As of July 21, 2023, the latest news regarding Chávarri is that she has passed away at the age of 62. Marta Chávarri Figueroa, who was well-known as one of the most famous 'socialites' of the 1980s and 1990s, was found dead in her home in Madrid. The exact cause of her death has not been disclosed yet.
Marta Chávarri was the Marchioness of Cubas during her marriage to Fernando Falcó, with whom she had a son named Álvaro Falcó. Her unexpected passing comes shortly after the joyous occasion of becoming a grandmother, as her son Álvaro and his wife Isabelle Junot welcomed their first daughter.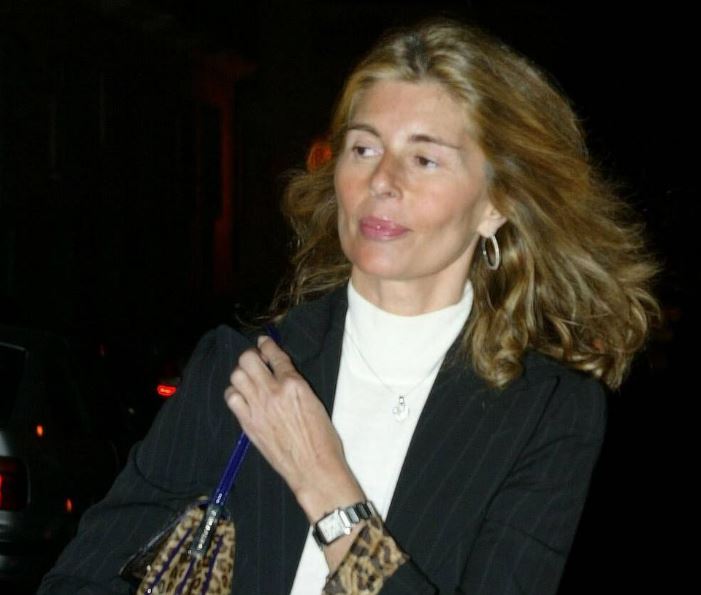 In her later years, Marta Chávarri chose to live a private life away from the media spotlight. She expressed her reasons for stepping away from the limelight, citing her dislike of fame and press attention. Despite her past fame as a prominent figure in Spanish high society and her eventful marriages, she sought a life of tranquility.
At the moment, the cause of Marta Chávarri's death remains unknown, and it is reported that an autopsy may be performed to determine the exact cause.
Chávarri's passing marks the end of a chapter in Spanish society that was marked by her captivating presence and glamorous lifestyle. Her legacy will be remembered for her contributions to the social scene of the 1980s and 1990s.
Marriage and Scandal
In 1982, at the age of 21, Marta married Fernando Falcó, Marquis of Cubas. The wedding received significant media attention and catapulted Marta into the spotlight. However, their marriage faced challenges, and rumors of extramarital affairs began to emerge, particularly involving financier Alberto Cortina.
Life in the Limelight
During the 1990s, Marta found herself entangled in media, economic, and social scandals. Photographs of her with Alberto Cortina surfaced, sparking controversies and further complicating her already tumultuous marriage. She became a prominent figure in the media, earning her the label of the "knickerless marchioness" after an infamous photograph was published.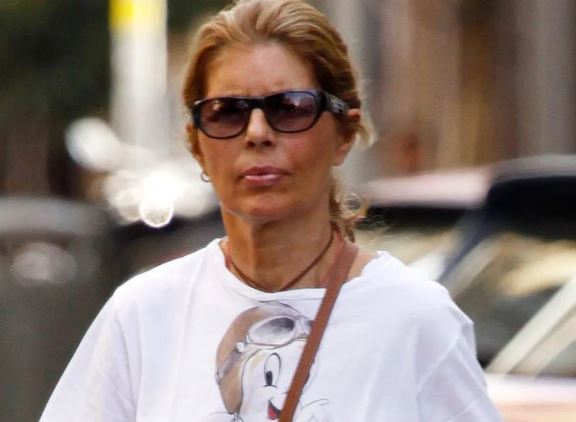 Personal Struggles and Disappearance
Amidst the media frenzy, Chavarri's life took a turn for the worse. She faced personal struggles and health issues, which led to her withdrawal from the public eye. Speculations arose about facial structural changes and a possible home accident that caused her disappearance.
Return to the Public Eye
After almost two decades of seclusion, Marta Chavarri resurfaced, attending her son Álvaro Falcó's wedding. She was seen flanked by her sisters, and rumors circulated about her involvement in painting workshops and maintaining contact with close friends.
Marta Chavarri Today
At the age of 62, Chavarri remains a mysterious and enigmatic figure. Her recent appearances have raised questions about her past struggles and her ability to overcome them. Despite facing numerous challenges, she seems to be embracing a new phase in her life.
Marta Chavarri's Family and Relationships
Marta Chavarri's life has been marked by complex relationships. Her marriage to Fernando Falcó resulted in a son named Álvaro. However, the marriage faced difficulties, leading to divorce and custody battles. Her relationships with other high-profile individuals further added to her public intrigue.
Read Also: julie-hammett-wiki-age
The Marquise's Enduring Legacy
Marta Chavarri's presence in the media during the 1990s left an indelible mark on Spanish high society. Despite her disappearance, her story remains a part of the tabloid history. Her return to the public eye marks a chapter of resilience and change in her life.
Profile Summary
Marta Chavarri's life is a tale of triumphs and tribulations, of love and scandal, and of strength and vulnerability. Her journey from a prominent aristocratic figure to a mysterious recluse and back to the limelight is a testament to the complexities of fame and personal struggles. As she continues to navigate life's challenges, her story serves as a reminder of the enduring allure of the "queen of hearts."
FAQs
What caused Marta Chavarri's disappearance?

Chavarri's disappearance from the public eye was attributed to personal struggles and possibly a home accident that resulted in facial structural changes.

What is Marta Chavarri's current net worth?

According to some sources, Marta Chavarri's net worth is estimated to be more than $300,000 USD.

Is Marta Chavarri active on social media?

As of now, there is no information regarding Marta Chavarri's presence on social media platforms.

How many children does Marta Chavarri have?

Marta Chavarri has one son named Álvaro, who is the Marquis of Cubas.

What is Marta Chavarri's current profession?

Chavarri is a former journalist and television personality.